Come back to life from fatigue and overwork with this heavenly treat. Soak your tired feet with detoxifying salts followed by an amazing foot massage along with your calves, arms and hands in one of our relaxing recliners. 
Reflexology is based on the theory that all areas of the body correspond with and can be mapped onto areas of the hands and feet.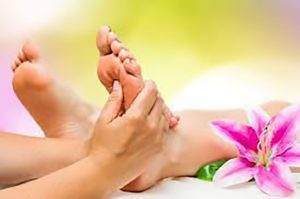 During a reflexology session, pressure and stimulation using the reflexology technique are applied to these points to improve blood and energy circulation, give a sense of relaxation, and maintain balance.